The Tower Service
The annual Tower Service has its origins with Revd Charles Harrison, who was the vicar of Selston from 1887 to 1916. The service was scheduled on 'Feast Sunday' or 'Wakes Sunday', which was normally the Sunday closest to the 6th July each year. At this time a large number showmen and other travellers would be in the village and the idea was to preach God's word from the top of the tower to a large congregation of these people assembed ouside the church. Records suggest that the first Tower Service took place in 1907 and accordingly a celebration Centenary Tower Service was held in 2007. The service was very popular in the early years, with Charles Harrison's entry in the service book for 1908 estimating the congregation at "approximately 1000"! Various photographs follow, taken at Tower Services over a wide range of years: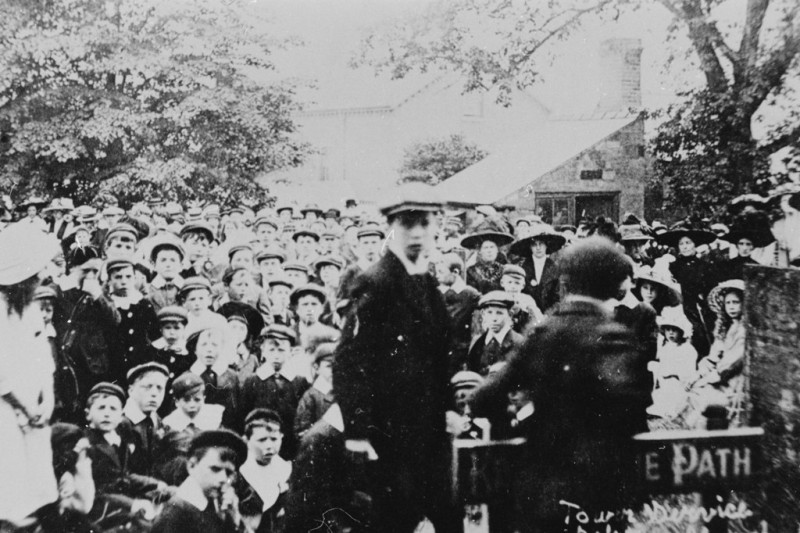 1. A largely youthful congregation gathers for the Tower Seervice of 1912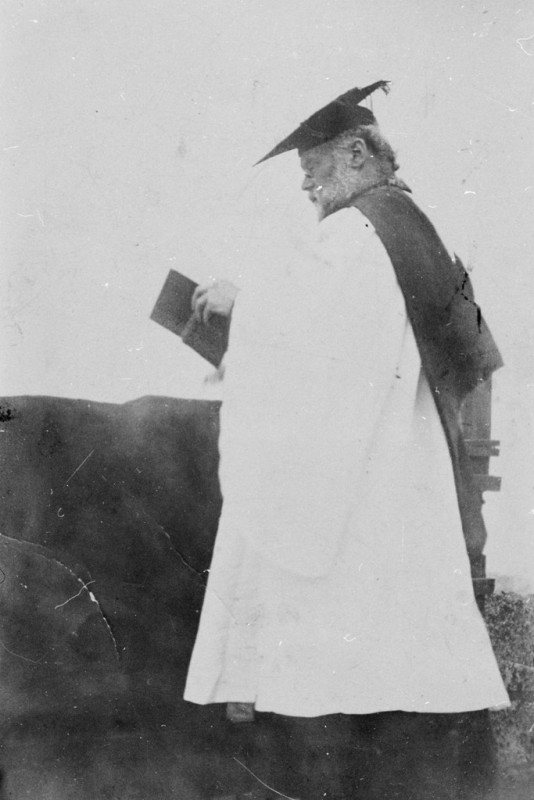 2. Charles Harrison preaches at an early Tower Serevice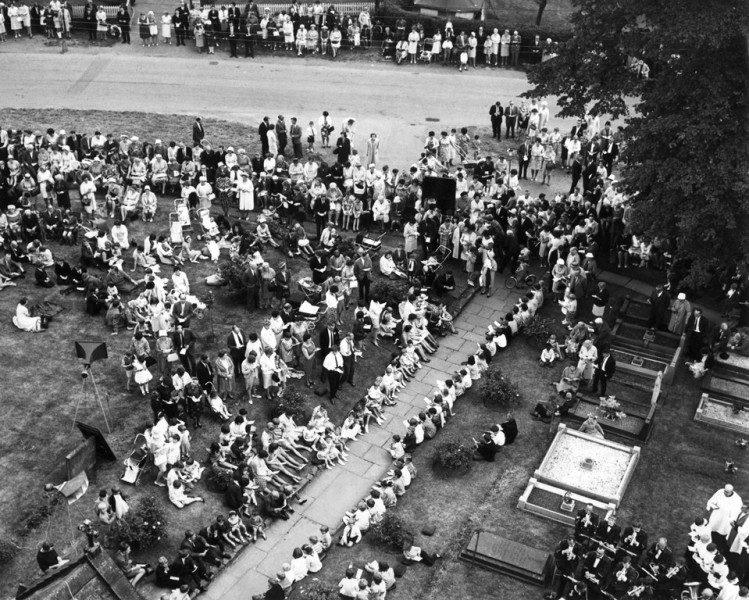 3. A Tower Service in the 1960s. Note the large horn-type speakers used for the p.a. and the band and choir sitting bottom right.
4. A Tower Service procession arrives at church. It became the tradition to process through part of the village prior to the Tower Service; note the brass band leading, followed by the choir and then the ministers.